Dawn Patrol: Snow Packs
For those who drop everything when a storm hits to spend the day making fresh tracks—on the slopes from dawn to dusk.
From uphill ski runs to all-day lift laps, we know snow is in your veins. You want to spend your day shredding [down] the slopes, not worrying about your water supply, personal items, food, and more. You talked, we listened, and we've created some killer updates for our packs. Snow Packs that take the guesswork and heavy-lifting off of you so you're free to carve your place on the mountain.
Strap your board or skis onto our new snow hydration packs and get to know the SnoBlast™22, Powderhound™12 and Zoid™. Our new SnowShield™ technology is built into the body of all our packs. This innovative body material sheds snow, keeping your pack—and all of its contents—clean and dry. While our Therminator™ Harness surrounds your hydration tube with high-performance insulation, meaning your water won't freeze even on the coldest of days. Another exciting new feature is our Lift Access Harness, designed for easy and quick access to all of your essentials, whether you're on the chair lift or in between runs.
Packed with features to give you an edge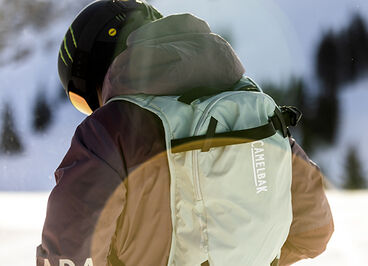 Keep Your Gear Dry
Our innovative SnowShield™ material repels all snow—powder, slush, big flakes—and prevents it from sticking to your pack. Keeping your pack, and your belongings, clean and dry for a full day on the slopes.
Shop Snow Packs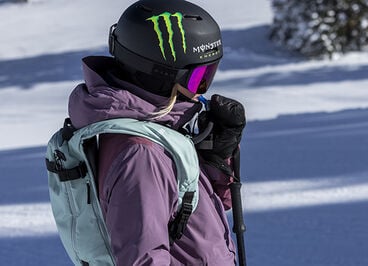 No More Frozen Water Tubes
Our Therminator™ Harness holds your drinking tube in an insulated sleeve on the shoulder strap to protect your water supply from the elements, even on the coldest of days. Stay hydrated on the mountain all day long, without struggling with frozen water lines.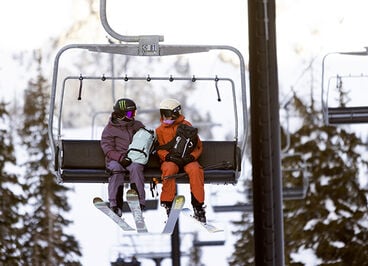 Easy Access On The Ski Lift
Our new Lift Access Harness allows you to easily swing your pack around – from back to front – for quick access to your essentials while on the lift. Simply release the left shoulder strap, swing the pack under your right shoulder, access the pocket, and grab what you need! Hit the slopes like a pro.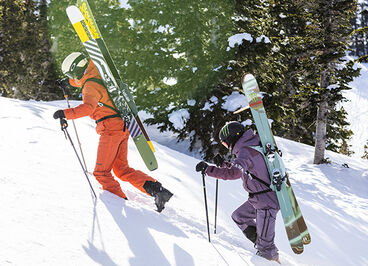 Strap It On & Go
A-frame or diagonal, our system securely straps your skis or snowboard to our
SnoBlast™22
or
Powderhound™12
snow packs for easy carry to and from the slopes. The A-frame design is perfect for your skis and the diagonal safely holds your snowboard. Also, when you don't need to carry your board or skis, the straps stash away.
Shop Snow Packs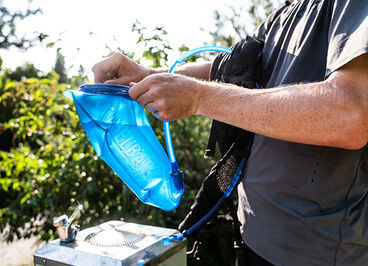 Crux® 2L Reservoir Included
The brand new Crux delivers 20% more water per sip, with an ergonomic handle for easier refilling of the bladder, and an on/off lever that makes it easy to prevent leaks. No worries from sunrise to sunset.
Shop the Collection
Watch three-time Olympian, Brita Sigourney, shred the slopes and talk about her journey as a professional athlete.
Recommended Products