Upcycled Design with CamelBak Ambassador Nicole McLaughlin
A Peak Behind the Seam with Ambassador and Designer Nicole McLaughlin
Nicole McLaughlin is a multidisciplinary designer and CamelBak Ambassador based in New York City. Since 2018, Nicole has explored greater possibilities for sustainability through self-initiated and collaborative efforts, alike.
While "sustainability" is often used as a marketing buzzword, Nicole's accessible, witty, and functional practice serves as a reminder that sustainability is an operational philosophy—and much more. By transforming discarded miscellanea into objects with new, imaginative, and often unexpected uses, Nicole shows how a circular approach to design and manufacturing can help us reframe waste as an opportunity.
The latest creation from CamelBak Ambassador and Upcycle Designer, Nicole McLaughlin, is the Hydro Skirt! This innovative and upcycled skirt is made from unusable materials from our brand new soft cooler product, ChillBak Pack 30. The skirt is fully functional—and hella epic.
The Inspiration and Process Behind the Hydro Skirt from Nicole McLaughlin Herself
"For this project I reimagined the ChillBak Pack 30 in a new way. I wanted to highlight the functions the ChillBak Pack 30 has, such as a pocket containing a reservoir with spigot, bottle storage, and a roll top insulated pocket. It's a perfect and stylish addition to your outdoor adventures!
I started by spending some time with the ChillBak Pack 30. I took it out into the world to seek inspiration. I knew I wanted to keep the functionality of the cooler, so I started to sketch ideas around the shape, which was what brought me to the wearable skirt.
The process involved a lot of deconstructing the cooler bag itself. Removing layers of the insulated foam and breaking it down with a Dremel to create a malleable material in order to shape it. From there, I built most of the piece on my body, as well as a mannequin.
The roll top feature was highlighted to maintain an aspect of the storage, as well as the reservoir and spigot. The goal was to make it so you could still hold water but not be too heavy while wearing, and making a skirt was helpful due to the weight support/distribution around the waist and hips.
I put it to the test by going on a hike. It was nice having a cold drink at the end of it!"
For more Nicole McLaughlin CamelBak upcycled designs, check them out on our Instagram or our YouTube channel.
If this design collaboration has you wanting your own ChillBak Pack 30, shop here.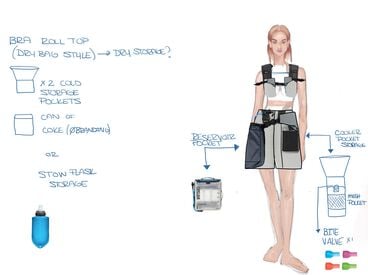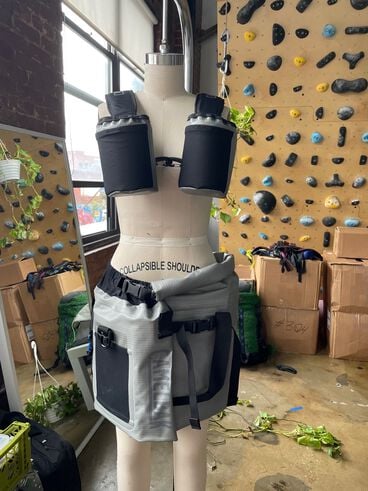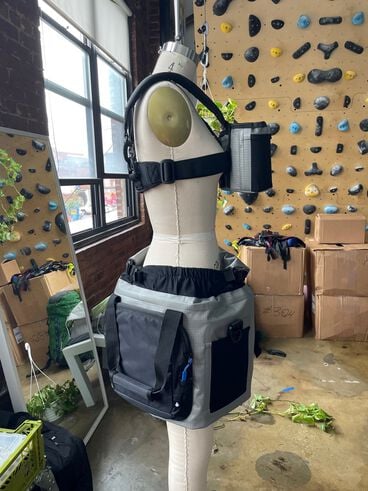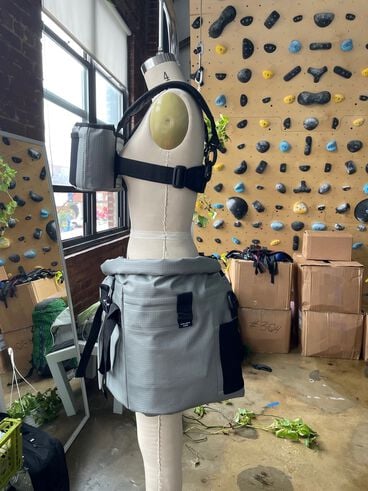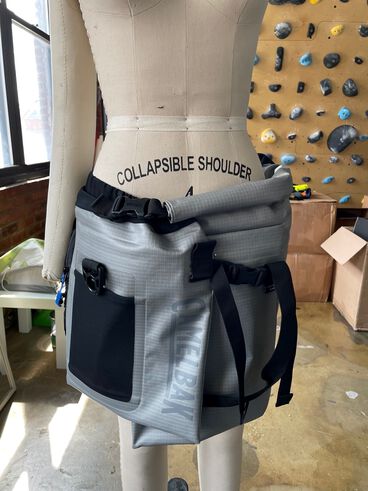 Related Products