ChillBak Soft Coolers
From trails to tales. Our Soft Coolers were made for those post-adventure kickbacks with your crew. Let the good times roll.
Whether you're heading out to your secret beach spot or finishing up an all-day ride, icy refreshments are a must. We've crafted the ChillBak™ Soft Coolers with you in mind, the ones who know how to push hard and celebrate the highs. Our trio of soft coolers—Cube 18, Tote 18, and Pack 30—refreshingly caps off any journey, thanks to their durable construction, group reservoirs, and ability to keep things ice-cold for an entire weekend. Bring a chilled end to every adventure.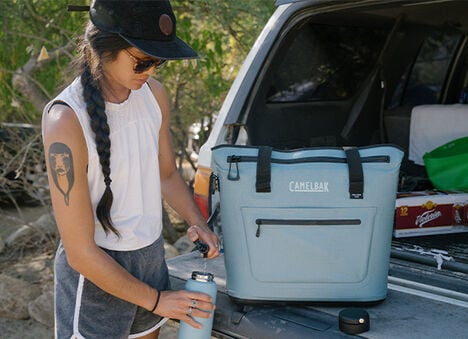 Fusion™ Group Reservoir
Water On Demand
Quench your thirst wherever you go. All ChillBak™ Soft Coolers feature a Fusion™ Group Reservoir with an external hose and spigot, ensuring access to refreshing water anytime.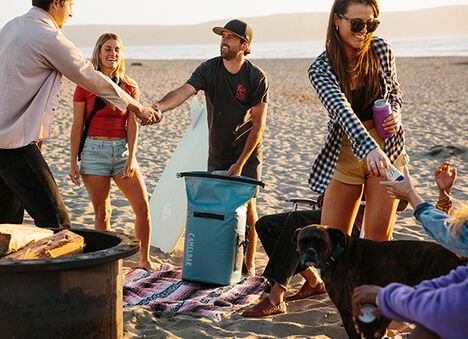 Robust TPU Material
Adventure-Tested Durability
Designed to withstand the toughest challenges, ChillBak™ Soft Coolers are made with powerfully durable TPU material, ensuring a performance that stands the test of time.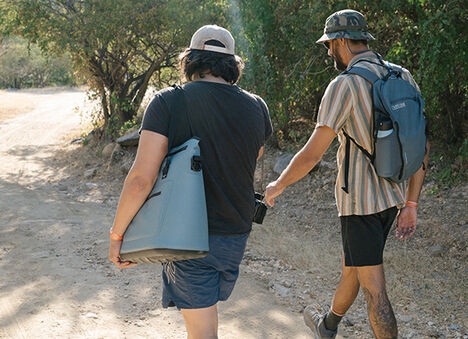 Portability + Comfort
Easy To Carry
Experience hassle-free portability. Designed with comfort in mind, each cooler features a padded carry solution, making it easy to haul all of your outdoor hang essentials.
CamelBak Presents: A Chef's Journey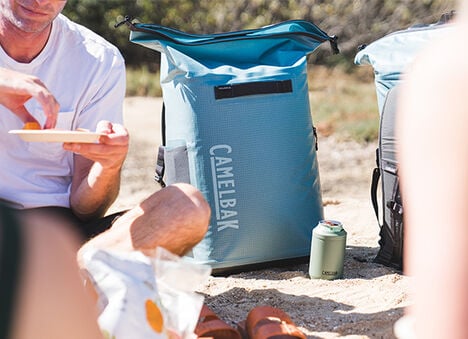 Bring On The Good Vibes
ChillBak™ Pack 30 Soft Cooler
Take your post-ride vibes higher. Stay cool for up to 72 hours with 24 cans, 15lbs of ice, and a 6L Fusion™ Group Reservoir. Enjoy the adventure and savor the chill rewards.
Shop Now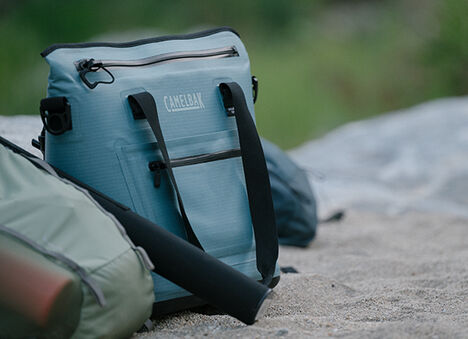 Tote-ally Chill
ChillBak™ Tote 18 Soft Cooler
Made for keeping your post-activity essentials cold for days, the Tote 18 has room for 16 cans, 12lbs of ice, and a 3L Fusion™ Group Reservoir.
Shop Now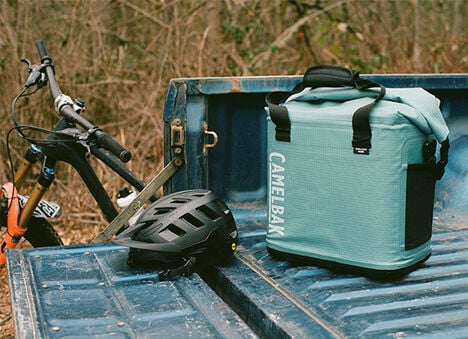 Chill Made Easy
ChillBak™ Cube 18 Soft Cooler
With space for 16 cans, 12lbs of ice, and a 3L Fusion™ Group Reservoir, this innovative soft cooler keeps your drinks cold, organized and adventure-ready.
Shop Now