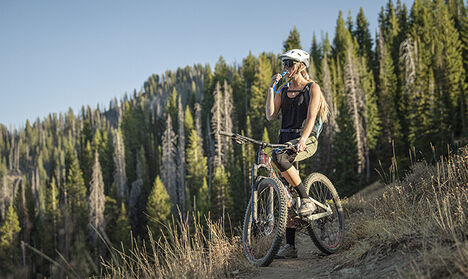 Kait Van Hoff
Outdoor Travel & Creative
Bio:
Kait Van Hoff is a Utah-based creative that loves all things travel, adventure, and the outdoors. No matter the season you can always find Kait outside. There's something about the mix of adrenaline, calmness and pure joy wrapped up into one that Kait can't get enough of when she is out in nature. Kait tries to live each day with intention - putting value on experiences rather than possessions, and hopes to inspire others to do the same. She is a deeply curious person who practices courage everyday.
You can also Kait traveling with her destination wellness retreat company Revitalize Retreat. Kait started Revitalize about 6 years ago - it blossomed from her passion project into such a magical experience and company that involves people connecting from all over the world. It's a unique retreat experience that is more than just a yoga retreat....it's about connection, self-love, cultivating breathtaking little moments around the world, and all around wellness. She combines her love for outdoor adventure, mindset shifting, yoga, and wellness all in one to bring together a space where people can step out of their comfort zone and just BE.
Outdoor adventure, self-improvement, creativity, and connection make Kait stoked on life everyday, and she is really excited to be able to share her journey of exploring all of this with you.