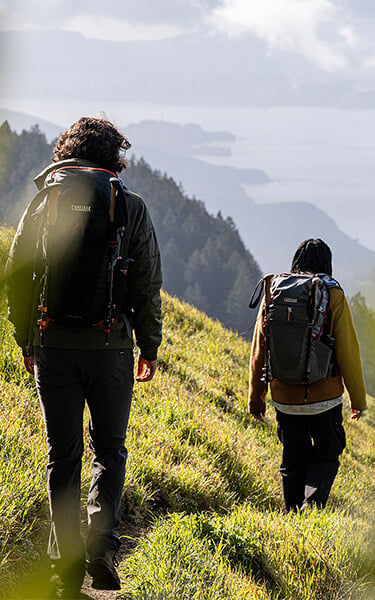 Microadventure Series: The Bay Area
How To Find Adventure in Your Own Backyard
We would love to spend every weekend whitewater rafting down the Colorado River, or take a few months off work to thru-hike the Appalachian Trail. But unfortunately, most of us don't have the means, or the time, to be able to plan more than a handful of big trips a year—if we're lucky. But that doesn't mean adventure can't be found right outside your front door.
That's where the idea of microadventures comes in. Alistair Humphreys, a National Geographic Adventurer of the Year, coined the term "microadventure" to describe short, accessible, local adventures that anyone can do. Microadventures can be anything from a night spent camping in your backyard to a day hike in a nearby park. To him, these microadventures are no less worthy than grand, expensive trips abroad.
As he puts it, "Adventure is about enthusiasm, ambition, open-mindedness, and curiosity. If this is true, then 'adventure' is not only crossing deserts and climbing mountains; adventure can be found everywhere, every day, and it is up to us to seek it out."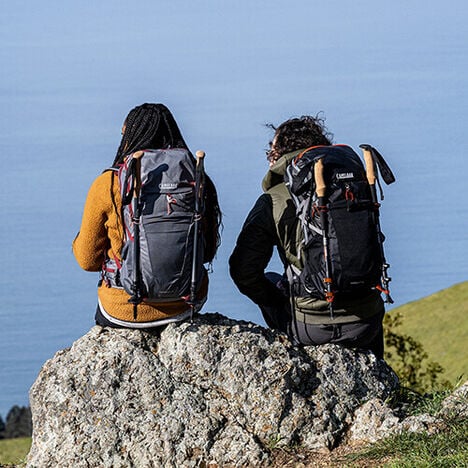 During the deepest part of the COVID-19 pandemic, with travel limited, more people began to look to their own backyards as their only source of adventure. This is true of professional athletes like Iago, whose "Close to Home" series follows his mountain bike trips in and around his home of Spain, as well as everyday hikers, bikers, and anyone looking to spend more time outside. Microadventures became a way to get some fresh air while still staying safe, and it helped many people open their eyes to the natural world that's right around the corner, not halfway around the world.
To kick off our Microadventure series, we're turning to our own backyard first: The Bay Area. With hundreds of trails, and no shortage of access to the water, there's plenty of adventures to be had just a few miles away from home. Below we've broken down two short adventures for hiking and biking that will help you feel refreshed and recharged without having to take a roadtrip.
Here are two Bay Area microadventures we recommend:


1. Mount Tamalpais State Park: A Hiker's Paradise in the Bay Area
Mount Tamalpais State Park is a hiker's paradise located just a short drive from Oakland and San Francisco. The park is home to more than 60 hiking trails that span 200 miles, offering something for everyone from beginner hikers to experienced trailblazers.
The park's varied ecosystem includes beaches, lush forests, and windswept fields, providing hikers with a variety of scenery to enjoy. Whether you're looking for a challenging hike with stunning views or a leisurely stroll through the woods, you're sure to find a trail that's perfect for you at Mount Tamalpais State Park.
One of the most enjoyable hiking loops you can complete will take you into canyons with views of the ocean, down an old wooden ladder, and through a redwood forest that's full of waterfalls. The Dipsea to Steep Ravine to Matt Davis trail loop is a 7.5 mile hike that takes about 4 hours to complete and is moderately strenuous.
Start at the Dipsea trailhead.
The trail intersects with the Steep Ravine trail.
When you reach the wooden ladder, you're nearly at the Pantoll Ranger Station.
Cross the Panoramic Highway and continue up the Matt Davis trail.
The trail descends down and finally ends at Stinson Beach.
Grab a well-deserved ice cream at the snack stand or pick up Sol Food for the drive home.
In addition to its hiking trails, Mount Tamalpais State Park also offers a variety of other activities, including camping, fishing, and picnicking. There are also several ranger-led programs and events throughout the year, making it a great place to learn more about the park's natural history and wildlife.
What to Pack:
The Rim Runner™ X22 Hydration Pack — With plenty of room for all the gear you need for a day hike plus 70 oz. of water to stay hydrated along the way.
Good Hiking Shoes — This route will take you through several different types of terrain, and the sections near the water or in the forest can be slick and muddy.
Hat and Sunscreen — It gets hot up in the hills, so make sure you stay cool and comfortable in the more open sections of the trail.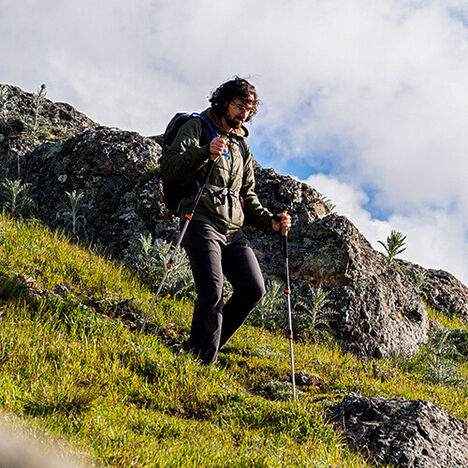 2. Biking the Hawk Hill Loop
Hawk Hill is a popular spot for cyclists in the Bay Area, offering stunning views of the Golden Gate Bridge, the bay, and the city skyline. The 1.8-mile climb has an elevation gain of 538 feet, but it's well worth the effort for the views.
But if you're up for a real challenge, you can complete an 18 mile loop which offers spectacular views of Battery Spencer, the Golden Gate Bridge and the city skyline.
Start at the southern Golden Gate Bridge parking lot, and bike across the Golden Gate Bridge.
Begin the climb on Conzelman Road.
Turn right onto Field Road by the old Nike Missile Site SF-88.
Continue biking before turning onto Bunker Road.
Take a right onto McCullough Road and follow it back down onto Conzelman where you can bike back over the Golden Gate Bridge.
What to Pack:
Podium® Bike Bottles — the world's best bike bottle comes in a range of options and sizes to meet your needs. They're designed to fit a variety of bottle cages and come equipped with a self-sealing cap and an easy-squeeze flow.
Spare Tube and Small Repair Kit — You definitely don't want to have to drag your bike back over the bridge, so bring along an extra tube and small repair kit to handle any flats or unexpected problems.
Nutrition — With all of the focus on hydration and the adventure at hand, it can be easy to forget about nutrition. Packing a few bars and other snacks for easy eating on the ride are a must.
Microadventures can help change your whole perspective of what's possible to find just a few miles from your own hometown. The guardrails of sticking close to your own backyard can actually challenge you to push yourself further. It forces you to be creative about where you look for new places to explore. It's a good reminder that your next adventure can be found right outside your doorstep.