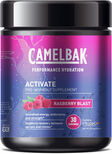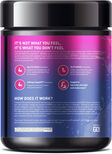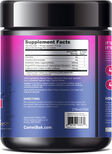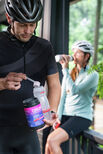 New
Performance Hydration Activate Pre-Workout Supplement
Ready To Go Energy. When and where you need it. Whether you're on the trail, on the road, or in the gym, ACTIVATE with Peak ATP® is designed to fuel your muscles for the climbs, sprints, and lifts so you can maintain the strength and endurance to finish as strong as you started.
Performance Hydration Activate Pre-Workout Supplement
---
Description
ACTIVATE is a pre-workout supplement to be used in advance of any challenging workout, bike, hike or activity. ACTIVATE avoids unnecessary stimulants; therefore its effects are experienced during the workout as opposed to before.
What Makes ACTIVATE Go?
-6g Citrulline: a naturally produced amino acid which boosts nitric oxide production to improve blood flow to support recovery.
-150mg Caffeine: Just enough to turn the lights on, with none of the jitters.
-450mg PeakATP® for energy and endurance. Every cell in your body produces and uses ATP (Adenosine 5'-Triphosphate Disodium): PeakATP® is synthesized to mimic naturally occurring ATP.
-2g Creatine to reduce lactic acid production. Creatine supports PeakATP® by increasing ATP in the muscle.
-500mg Beet Root provides Nitrates, a key component in creating energy.
Features
6g of Citrulline helps boost nitric acid and blood flow*


2g Creatine to maximize performance and reduce lactic acid production


150mg Caffeine to increase alertness


Includes 24 Servings: 450mg PeakATP® to increase energy and endurance


500mg Beet Root to deliver nitrates


*These statements have not been evaluated by the Food and Drug Administration. This product is not intended to diagnose, treat, cure, or prevent any disease.