An Endless Reservoir of Innovation
From the rugged Crux® to the fast and light Fusion™, or the Fusion™ Group Reservoir, we've got you (and the crew) covered for every adventure.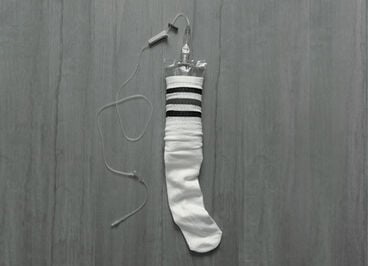 History
34 years ago, the world's first hydration bladder was born in our founder's backyard. With nowhere to go but up from that early prototype (literally an IV bag shoved into a tube sock) we continued to innovate. And for 2022, we're introducing our most advanced product series yet. After countless hours and numerous versions, it's time to meet the most functional and user-friendly hydration reservoir on the market—the Fusion reservoir.
Shop the Collection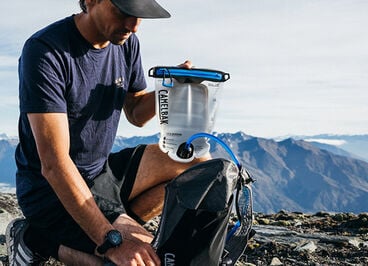 Fusion™ 2L Reservoir with Tru® Zip Waterproof Zipper
Our new Fusion 2L Reservoir with Tru® Zip Waterproof Zipper delivers leak-free hydration so you can keep your mind on the journey ahead. An integrated handle and pinch grip construction allows for comfortable and easy single-handed filling at sinks and refrigerators.
Shop Now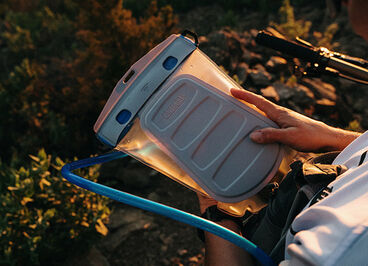 Fusion™ 3L Reservoir with Tru® Zip Waterproof Zipper
Carry more water with our new Fusion 3L Reservoir. This enhanced hydration solution makes staying hydrated easy during any activity. Like the Crux reservoir, Fusion has an on/off lever to prevent leaks from the tube. The new Tru® Zip is durable and waterproof—just zip and sip! Finally, the universal hanger fits any of our hydration-compatible packs.
Shop Now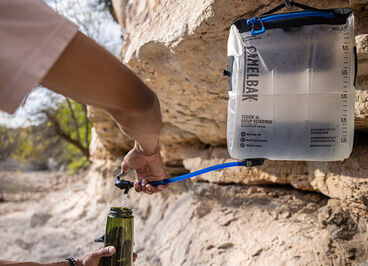 Fusion™ 6L Group Reservoir with Tru® Zip Waterproof Zipper
Our new Fusion 6L Group Hydration Reservoir is your camp/trailhead hydration solution for fueling your crew after a long day on the trail. This unique group hydration solution is easy to carry, thanks to an integrated handle. And Tru® Zip delivers durable, waterproof performance in any conditions
Shop Now
Fusion™ 10L Group Reservoir with Tru® Zip Waterproof Zipper
Sometimes setting up basecamp and supporting your crew calls for a perfect 10 (liters). Our new Fusion 10L Group Hydration Reservoir is set to perfect your group's hike, run or cycling adventure with an epic amount of hydration. Tru® Zip Waterproof Zipper is easy to use, fill, and clean.
Shop Now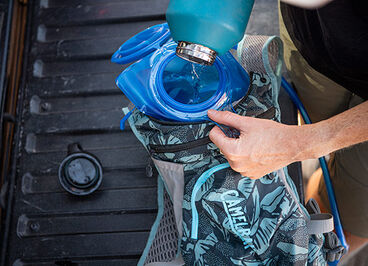 Crux® 2L Reservoir
If there's one thing we know best, it's water. Crux delivers more water per sip, with an ergonomic handle for easier refilling, and an on/off lever that makes it easy to prevent leaks. Like all our gear, we put the Crux through exhaustive stress tests to make sure it won't fail you on the trail.
Shop Now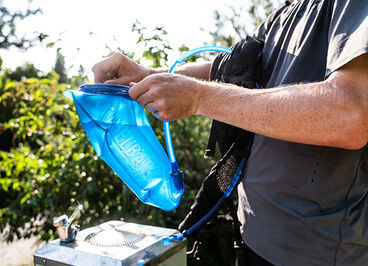 Crux® 3L Reservoir
Our athletes, customers and colleagues told us they wanted a reservoir that delivered more water per sip, with a foolproof design that made it easy to fill up and hit the trail. We delivered. Crux hydration reservoirs are 100% free of BPA, BPS and BPF.
Shop Now
Freedom to Explore
Hydration is key, no matter what the day holds. Join CamelBak Athlete Ali Tetrick as she gears up for a ride with the all-new Fusion reservoir.
Explore Our Limited Edition Packs Featuring the New Fusion Reservoir
Shop Reservoir Accessories