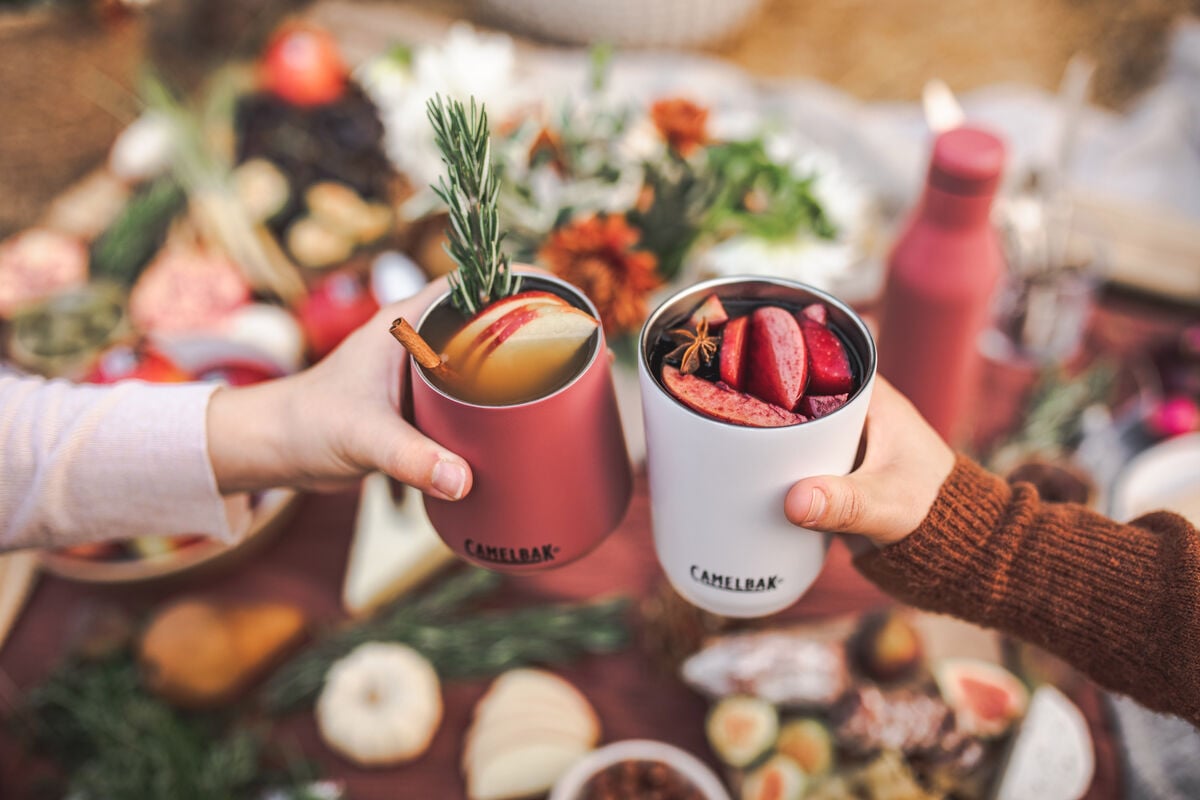 JUICI Harvest Apple Sangria Drinkware Recipe
JUICI Harvest Apple Sangria
Starr Ranch Growers is a sustainable and Fair Trade Certified orchard growing delicious cherries, pears, apples, stone fruit, and more. To celebrate our insulated stainless-steel drinkware, we've partnered with Starr Ranch Growers (and other awesome brands and individuals) to help us craft some easy DIY cocktails. This JUICI Harvest Apple Sangria recipe features JUICI apples from Starr Ranch, which are a wonderful balance of sweet, tart, and perfectly crisp.
Sangria, the traditional Spanish red wine punch, is a festive and shareable drink that's great for spring and summer, or any day you're feeling like a cool, fruity beverage. Or, may we suggest, a tall glass of sangria as a post-ride or race reward?
People have been drinking sangria in Europe for hundreds of years, so, whoever invented the libation must have done something right. You can even mix up the fruits and try out different red wines until you find your favorite combo.
Get ready to raise your glass (or Camp Mug or Tumbler, as the case may be) and say cheers with a fresh JUICI Harvest Apple Sangria.
This recipe serves 5-6 guests. Prep time is just 5 minutes (plus 4-6 hours cooling time).
Ingredients
1. 1 bottle of light-bodied red wine
2. 2 JUICI apples, sliced
3. 1 orange, sliced
4. 1 orange, juiced
5. 3 cinnamon sticks
6. 1.5 cups apple cider
7. ½ cup brandy
8. Juice from 1 lemon
9. Honey, to taste
Extra for serving:
• Star anise for garnish
• Additional JUICI apple slices
Instructions
Place all ingredients in a large pitcher and stir. Taste test and add honey as necessary depending on your preference of sweetness. Next, allow to chill in the refrigerator for 4-6 hours.
When ready, pour the whole batch into your insulated stainless steel Horizon 25 oz Water Bottle (the wine connoisseur's perfect companion). Serve in our CamelBak Horizon Tumbler garnished with the additional apple slices, and top off with star anise for extra flair. Enjoy!
Visit Starr Ranch Growers or check out their recipe for JUICI Apple Mulled Wine.
Related Products