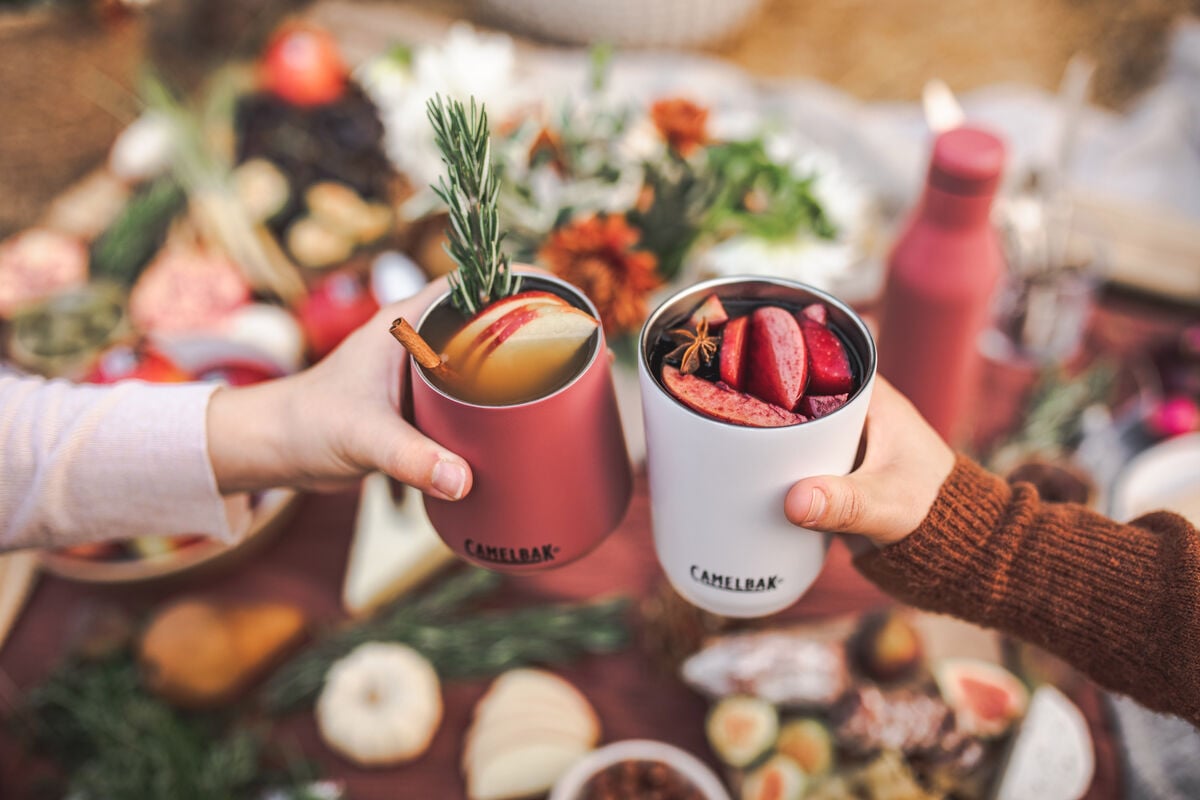 JUICI Harvest Apple Sangria Recipe
JUICI Harvest Apple Sangria
We are feeling grateful for the outdoors and those who we get to experience mother nature with. We partnered with Starr Ranch this fall and their JUICI apple products for easy DIY Holiday cocktails!
(This recipe serves 5-6 guests) (prep time – 5 minutes) (total time – 4-6 hours)
1. 1 bottle of light-bodied red wine
2. 2 JUICI apples, sliced
3. 1 orange, sliced
4. 1 orange, juiced
5. 3 cinnamon sticks
6. 1.5 cups apple cider
7. ½ cup brandy
8. Juice from 1 lemon
9. Extra for serving:
10. Star anise for garnish
Instructions: Place all ingredients in a large pitcher and allow to sit in the refrigerator for 4-6 hours. Taste test and add honey as necessary depending on your preference of sweetness. Pour mixture into CamelBakWine Bottle and serve in our CamelBak Horizon Tumbler with the apple slices, and top off with star anise for extra seasonal spice. Enjoy!
Related Products