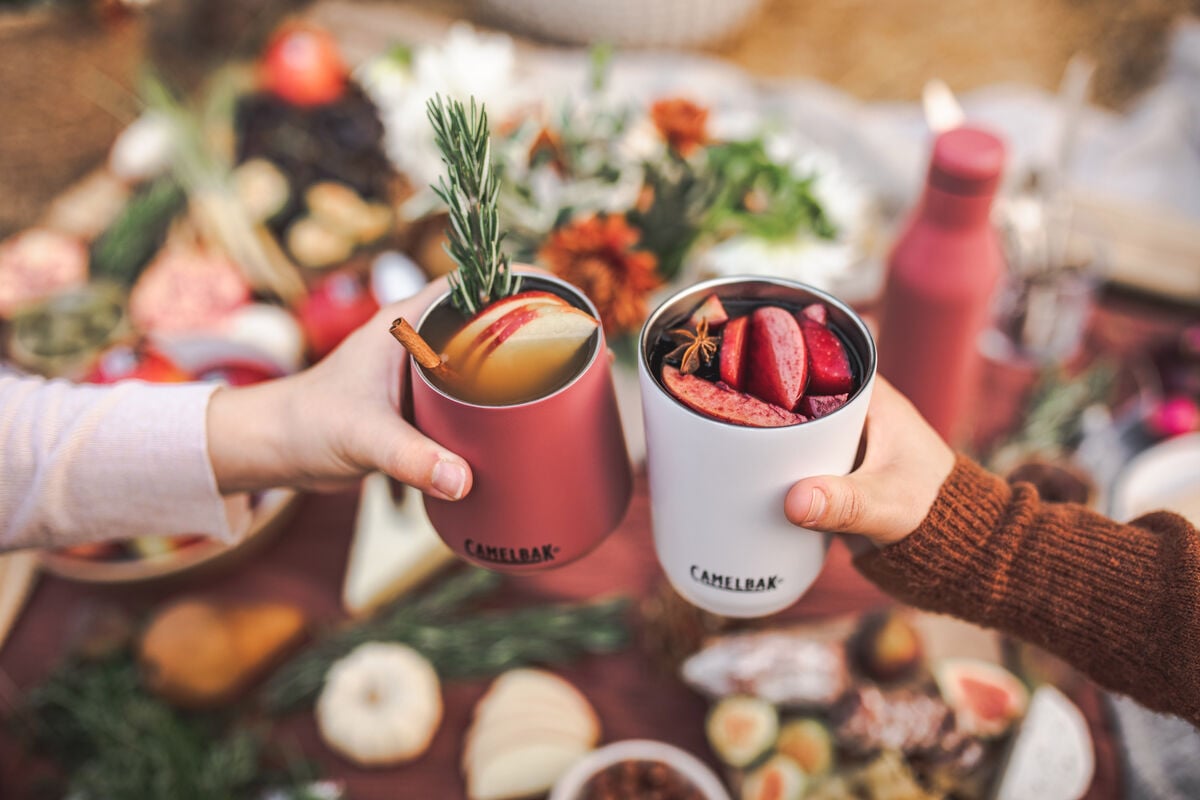 Spiced JUICI Apple Mulled White Wine Recipe
Spiced JUICI Apple Mulled White Wine
We are feeling grateful for the outdoors and those who we get to experience mother nature with. We partnered with Starr Ranch this fall and their JUICI apple products for easy DIY Holiday cocktails! (This recipe serves 5-6 guests) (prep time – 5 minutes) (total time – 30 minutes)
1. 1 bottle dry white wine
2. 1.5 cup apple cider
3. 1/3 cup honey
4. 4 cinnamon sticks
5. 1 JUICI apple, halved and sliced
6. 1 lemon, juiced
7. 5 whole cloves
8. 3 whole cardamom pods
9. Extra for serving:
10. Cinnamon sticks
11. Fresh rosemary
12. Additional JUICI apple slices
Instructions: Add all ingredients together in a large saucepan over medium-low heat. Bring to a light simmer for about 20-25 minutes or until apple slices are soft. Once soft, taste test as necessary to see if you'd to add more sweetness or spice to the mixture, and add additional spices and honey to your liking. Serve immediately in your CamelBak Horizon Wine Tumblers, and garnish with fresh cinnamon sticks, rosemary and JUICI apple slices. Cheers!
Related Products