Meet the M.U.L.E.® Family.
History: The Long Run
Built for Medium to Ultra Long Endeavors, M.U.L.E.® is the most recognized name in bike hydration. First designed for mountain bikers back in '95, the M.U.L.E.® has a history almost as long as the brand itself. Since then—thanks to its sleek silhouette and massive hydration capabilities—MTB's best friend has become a favorite for day hikers and trail runners too.
The M.U.L.E.® has grown from the lone leader in packs to a full family of hydration solutions, including the Kids' Mini M.U.L.E.®, all-weather EVO, lightweight Waist Pack, and our work-ready Commute Packs. And as the originators of hands-free hydration, it's only natural we'd include our signature Crux® reservoir. With an epic three liters of water-carrying capacity (1.5 for the Mini), M.U.L.E.® + Crux® makes hydrating easy, no matter where the day takes you.
Designed to include everything you need and nothing you don't, our flagship pack just keeps getting better. Each new iteration comes with improvements inspired by your feedback and perfected by our product teams.

Discover what's new for M.U.L.E.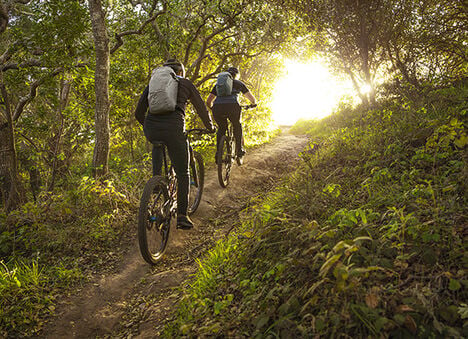 Go the Distance
M.U.L.E.® 12
Redesigned and reinvented for you—by riders, for riders—the M.U.L.E.® 12 is everything you love about our OG pack, but with a few upgrades. We considered every detail to improve sustainability, durability, and ease-of-function. From the removable waist belt to the magnetic tube clip, and right down to the recycled materials we use—we've made some great improvements to an already great pack.
SHOP NOW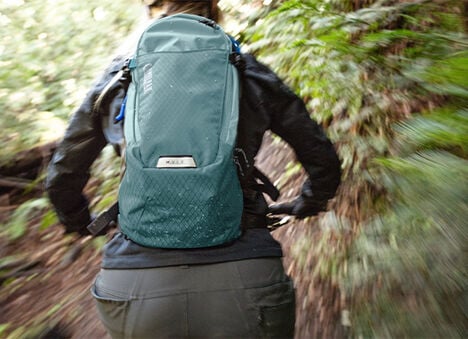 Ride Farther. Ride Free.
Women's M.U.L.E.® 12
The Women's M.U.L.E.® 12 is the ideal blend of size, features, and hydration for every adventure. With all the awesomeness of the men's pack, plus a few tweaks to accommodate women. Body mapping technology targets the right cooling zones, and an S-curved shoulder harness fit narrower frames. Adjustable chest and waist straps let you position the pack perfectly around the bust and hips.
SHOP NOW
Upgrade Your Ride
M.U.L.E.® 5 Waist Pack
Minimal need, maximum effort. The compact build is perfect for carrying just the essentials and its versatility lets you exchange a reservoir for two Podium® bottles. The waistpack design allows for freer movement and greater airflow—whether you're out for a post-work spin or a weekend ride. Trust the M.U.L.E.® 5 Waist Pack to help you to test your personal best.
SHOP NOW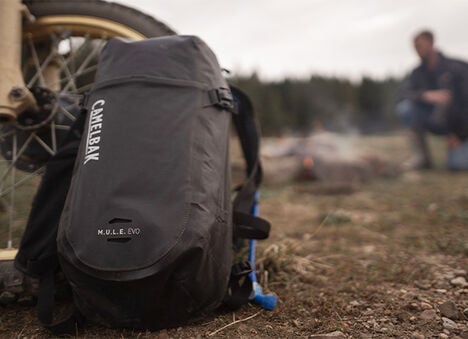 Ready for Anything
M.U.L.E.® EVO 12
Hardcore MTBers—this one's for you. EVO builds on the M.U.L.E.® legacy with a special pack for athletes who shred in any weather. Includes all-new features like waterproof 210D nylon and welded seams, plus shoulder strap pockets for easy access to essentials. Whether you're above the tree line, sloshing through a downpour or any other harsh conditions, EVO is built to handle it.
SHOP NOW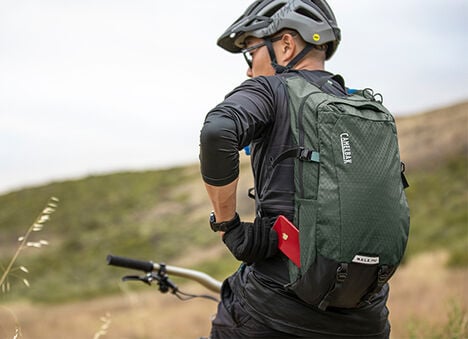 Take It to the Max
M.U.L.E.® Pro 14
The old school M.U.L.E.® set the bar for the ultimate hydration pack—now the M.U.L.E.® Pro 14 raises it even higher. With 14 liters of total capacity including 3 liters of hydration, this pack is perfect for an all-day epic. Includes all the features you know and love, plus new additions like improved ventilation, a foam padded lower back panel, and built-in sleeve for an optional spine protector.
SHOP NOW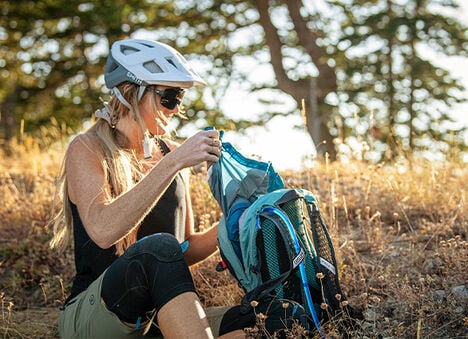 Max Performance Unlocked
Women's M.U.L.E.® Pro 14
"The pack that started it all" is back and better than ever. We've kept all your favorite features, like the bike tool organizer, zippered storage pockets, and outer stretch pocket for stashing wet or muddy layers. Meanwhile, this pack includes updates that make it perfect for an all day hike, bike, or trail run. Thoughtfully designed with a woman's torso in mind.
SHOP NOW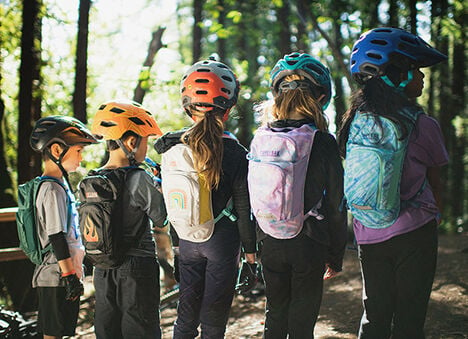 Adventure Big
Mini M.U.L.E.®
Meet the Mini M.U.L.E.®, designed for the littlest of bikers and hikers. With all the innovation and durability of our adult packs, the Mini is light, compact, and built exclusively for kids. Includes zippered pockets with room for water, snacks, or extra layers, and adjusts to fit a wide range of torsos. Best of all, the bite valve's on-off switch keeps the tube from leaking and is easy for kids to use without help.
SHOP NOW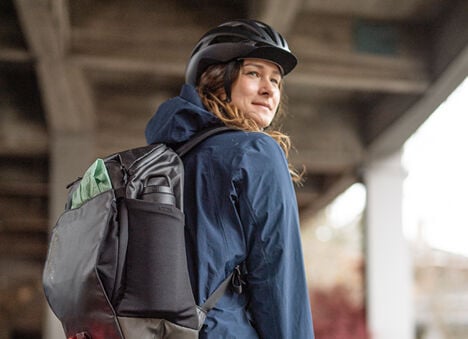 The Everyday Pedaler
M.U.L.E.® Commute 22
Why should mountain bikers have all the fun? The newest member of the M.U.L.E.® family is designed with city riders in mind. With a weatherproof laptop sleeve, front pockets for your smart phone and metro card, plus large side pockets for a water bottle or U-lock, there's room for everything you need on your daily commute. Safety features include large reflective zones and a handy loop for your bike light.
SHOP NOW
CamelBak Chronicles | NEW M.U.L.E.® 12 & Giro
In January of 2020, Giro's Apparel Product Manager & Developer Margaux Elliott took the challenge of rising to the occasion literally. Margaux resolved to climb one million feet on her mountain bike. For those about to Google the distance: it's equivalent to completing the Tour de France route six times…on dirt, going up. Through it all, hydration is key, and that's why Margaux relies on the trusty M.U.L.E.® pack as the go-to solution for hydration and gear storage.
Shop the M.U.L.E.® Family